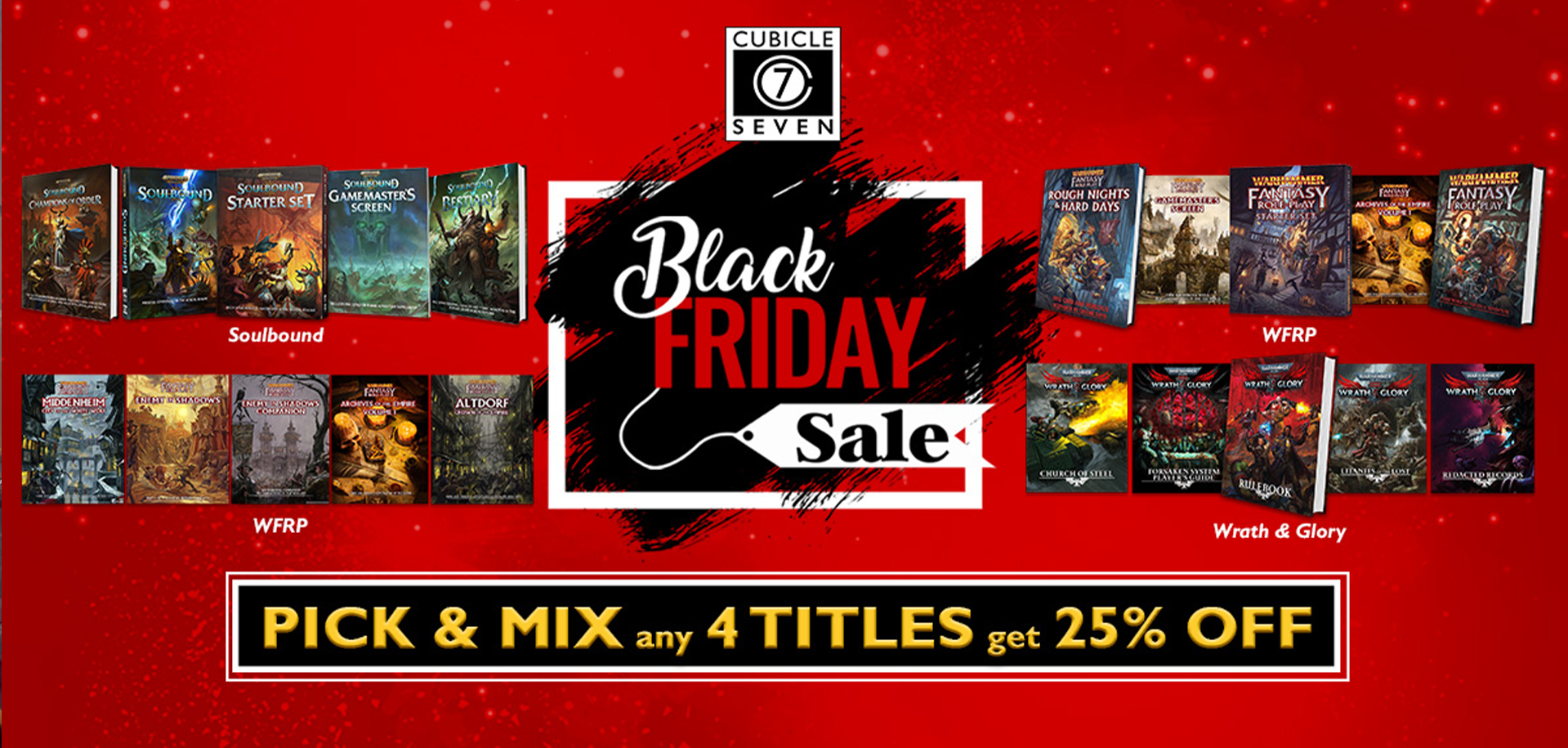 Welcome to our Grim-Dark Tabletop Roleplaying Games Sale! 
Choose any four of our bestselling Warhammer RPG books and get an amazing 25% off in our Pick & Mix Black Friday Sale.
Our Pick & Mix sale selection is perfect for those who are new to RPGs, with core rule books and starter sets on offer and a range of campaigns and supplements for those more experienced players looking to catch up or expand their collection.
Lines included in our RPG Black Friday deal are
Warhammer Fantasy Roleplay
Warhammer 40,000: Wrath & Glory
Warhammer Age of Sigmar: Soulbound
Treat yourself or find a gift for the TTRPG fan in your life. Don't miss out on this exclusive deal before it's gone!
Limited-time special offer. Sale ending 29th November. Selected lines only, while stocks last, cannot be combined with any other offer including coupons. Black Friday 2022 sale.