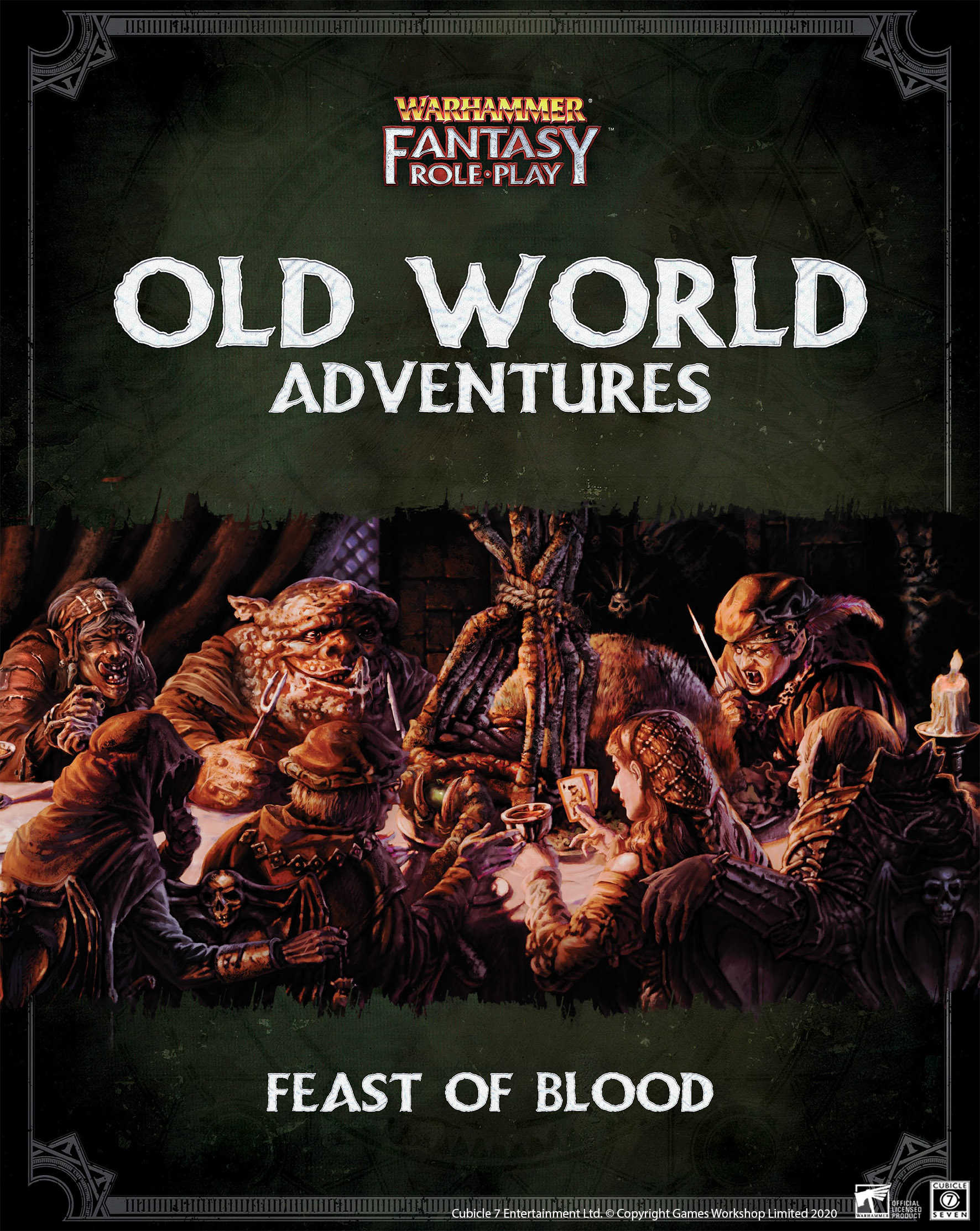 #WarhammerWednesday
Looking for the perfect horror filled adventure to run this Halloween? We've got you covered!
We're excited to release the PDF for Feast of Blood today, so you can prep for October 31st.
Feast of Blood - PDF Only
To the east of Stirland lies the cursed land of Sylvania, but Vampires are not the only blood-sucking horror that dwells amidst those haunted pines. A Gheimisnacht feast is planned, and the Characters must provision it, lest they find themselves on the menu. Strange alliances must be struck, and stranger threats navigated, if the Characters are to survive the Feast of Blood.
Feast of Blood is a new scenario by Robin Low, packed with creeping horror, making it perfect for a single horror-filled play session. The adventure includes four pre-generated Player Characters so you can dive right into the sanguine action.
Buy Feast of Blood on our webstore here.
Buy Feast of Blood on DrivethruRPG here.
Other Striking  Scenarios for WFRP Did you see our recent blog post on the other WFRP adventures available? There is an extensive range of diverting scenarios available in Warhammer Fantasy Roleplay supplements, or to be downloaded from the Cubicle 7 webstore. We've selected six tried-and-tested striking scenarios that could make great additions to the campaign without overshadowing the main themes.
Continue reading here.
Shop all WFRP products here.
Cubicle 7 Entertainment Ltd.© Copyright Games Workshop Limited 2021