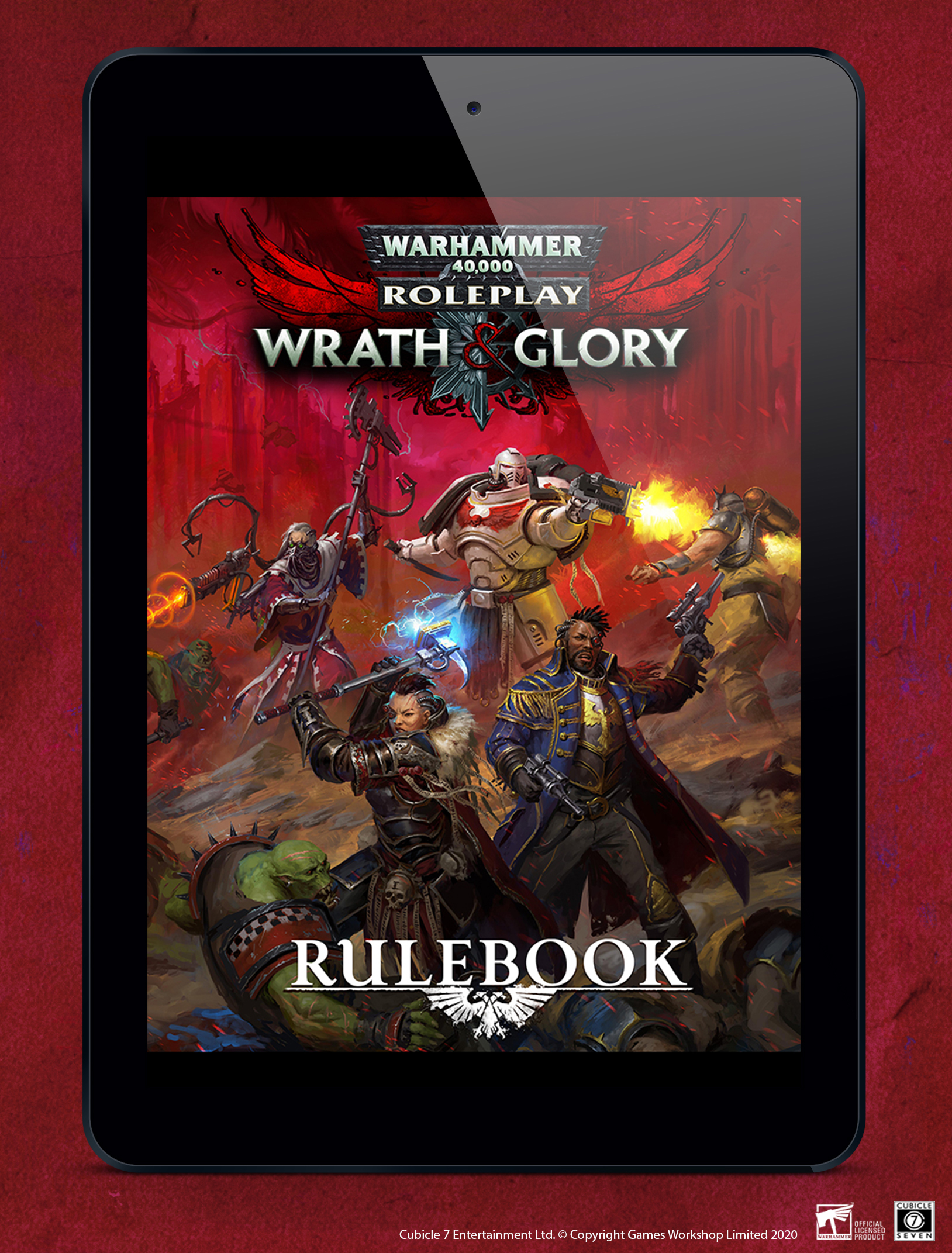 #40kFriday
We hope you have all been enjoying Warhammer 40,000 Roleplay: Wrath & Glory so far. A big #40kFriday thank you to everyone who contacted us with feedback on the Warhammer 40,000 Roleplay: Wrath & Glory Rulebook! After several additional rounds of proofing and editing, we have clarified the text and made many quality of life changes.
We have updated the PDF with all of the changes. If you bought the Rulebook from us directly, you will receive a link to download the updated file. If you bought from DrivethrRPG, you will also be alerted to update your files today. We have also added the updated file to Bits and Mortar.
For the full list of important changes to the game, download the Changelog PDF
The main changes made include:
A List of Keywords has been added at the end of the book.
To address balance issues, Max Wounds now equal your Tier x 2, plus your Toughness.
All Archetypes now have transparent costs, and those using Advanced Character Creation have the option to buy Archetype Abilities.
Several Talents have been updated and clarified — yes, you can Dual Wield a sword and pistol at the same time!
Combat has had several updates and clarifications to key points, and the Wargear tables have been fixed with correct values and Keywords.
The Blast weapon Trait has been overhauled for sense and simplicity, and the new Flamer Trait fixes any problematic promethium issues.
New Optional Rules give you even more freedom to play your way. Check out Advanced Armour if you prefer a more complex approach to Resilience and Armour Piercing, and consider a less deadly approach with new rules for unconsciousness.
The source of Corruption now has an influence on how many Corruption Points you suffer.
The Bestiary statblocks have been corrected and updated to work with the new Total Wounds formula, as well as a section that shows what armour they are wearing.
You can pre-order the Warhammer 40,000 Roleplay: Wrath & Glory Rulebook here. All pre-orders include a PDF so you can get started straight away!
Keep and eye on our Facebook, Twitter and Instagram pages for more #40k updates soon!
Cubicle 7 Entertainment Ltd. © Copyright Games Workshop Limited 2020