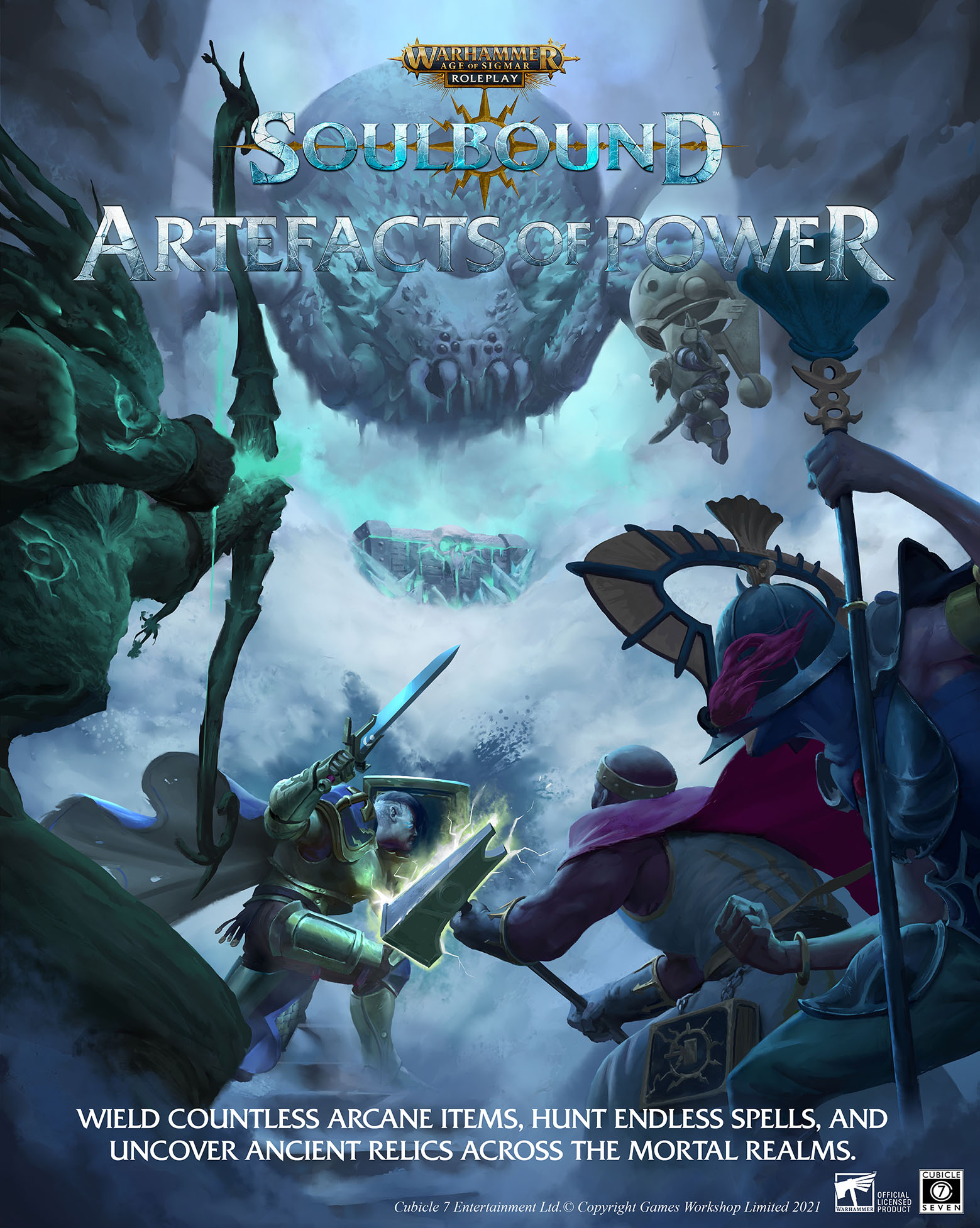 We plan to launch the pre-order and release the PDF for this exciting title very soon! But, we just couldn't wait to give you a peek at the amazing cover by Siman Vlaisavljević and share some more info below!
Realmgates crackle with eldritch energy, incredible artefacts of untold power alter the fates of thousands, and great warriors wielding realmstone-infused arms hunt Endless Spells that strike terror wherever they roam. The Mortal Realms are full of incredible artefacts of power, will you claim them for yourselves?
Artefacts of Power
Warhammer Age of Sigmar Soulbound: Artefacts of Power is perfect for those who want to fill their Soulbound games with incredible magical items, adventures about fate-defining artefacts, and terrifying arcane manifestations unlike anything seen before.
Artefacts of Power contains:
Detailed information about realmstone — crystallised magic energy that can be used to craft powerful weapons, armour, and more. 
A vast selection of magical weapons, armour, and artefacts, along with methods of randomly generating your own — with thousands of possible combinations! 
A collection of Ancient Relics — artefacts so powerful they can change the fate of the realms. Each of which comes with their own thrilling adventure. 
Detailed information on the mysterious distance spanning Realmgates, including ways to create and add them to your games. 
Rules, player options, and statblocks for hunting Endless Spells — some of the most deadly creatures in the Mortal Realms.
Keep an eye on our blog for more on the pre-order very soon and shop all of our titles here.
Cubicle 7 Entertainment Ltd.© Copyright Games Workshop Limited 2021