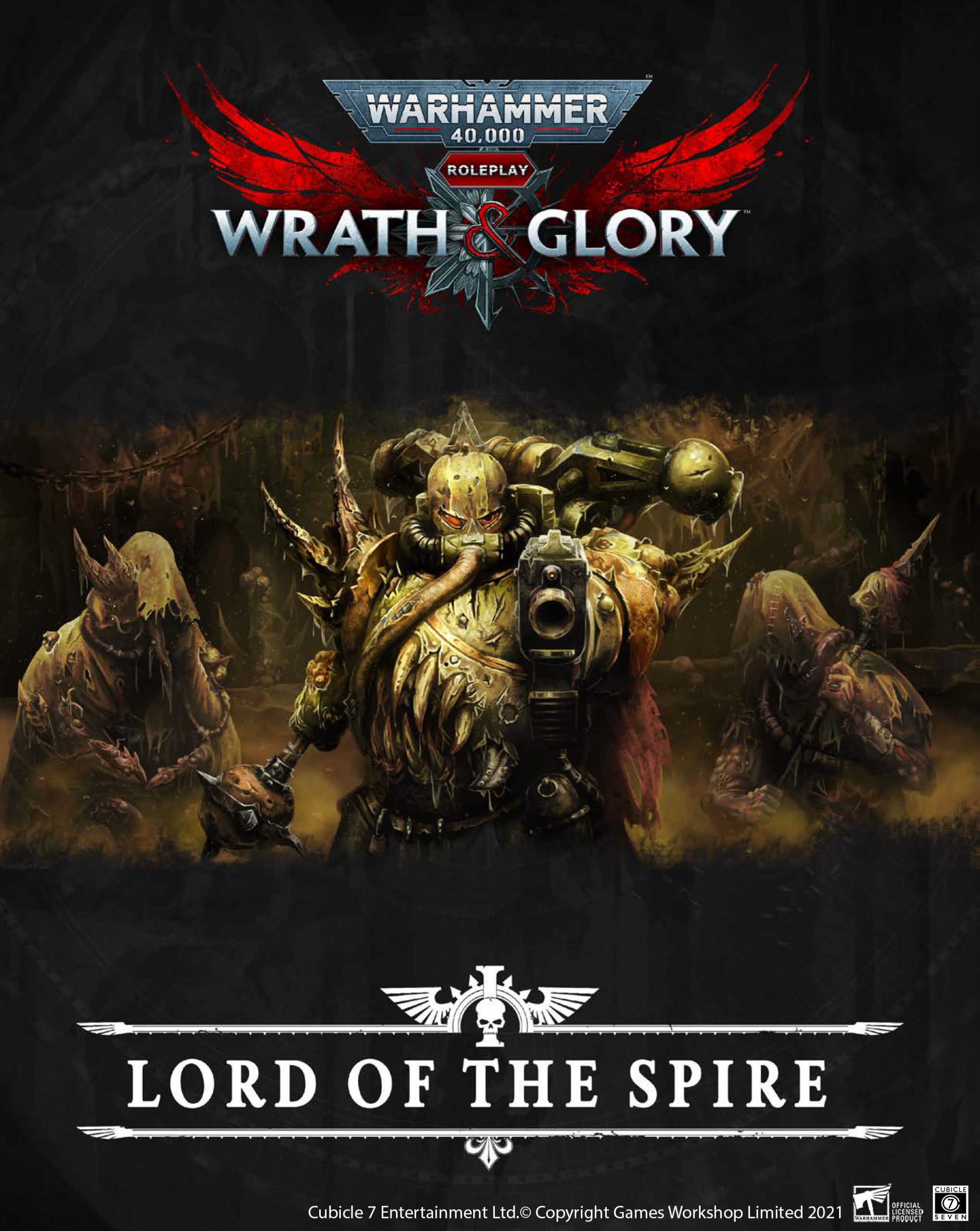 Have you heard about our recent PDF only battlefield adventures for Warhammer 40,000 Roleplay: Wrath & Glory?
Part 4, Affliction Ascendant is due for release soon and will feature a Tier-4 squad of Space Marines.Catch up on the 3 previous PDFs now!
The Bloody Gates
Storm the city, subdue the heretics, win your freedom.
Even Gilead Primus isn't free of the scourge of heresy. Rebels have taken the Hive City of Tora Armis, and within its walls they preach filth and lies to a captive audience of Imperial citizens.
A Tier-1 scenario for a group of characters sentenced to service in a penal legion, fighting for the slim chance they'll earn their freedom.
On the Wings of Valkyries
Rebuke the witch, cleanse the sanctuary, reclaim the spire. Heretic traitors hold the Hive Spire of Tora Armis, in the heart of Gilead Primus. While the Astra Militarum fight tooth and nail for the outer districts, an elite Imperial strike team forges deeper into the spire.
A Tier-2 scenario for a group of Imperial Agents acting as a specialist strike team.
Lord of the Spire
Breach the palace. Purge corruption. Confront the Plague Lord's servant.
The corruption runs deep in Tora Armis. The Astra Militarum have pried the gates open and reclaimed the outer zones of the spire, but Lord Van Staten's palace pumps out poisonous heresy like a bloated heart pumps diseased blood.
A Tier-3 scenario for a group of elite Agents seconded to assist the Inquisition.
Buy All these titles on our webstore here.
Cubicle 7 Entertainment Ltd.© Copyright Games Workshop Limited 2021